Spring greetings doll babies!
It's beginning to feel a lot like Summer and one question I always encounter around this time of the year is: How do I get my makeup to stay on in all this heat? Good question! No easy answers. Let's just say that there are only a few ways around the face meltdown. One is staying inside and we're going to cover 3 of the other's here.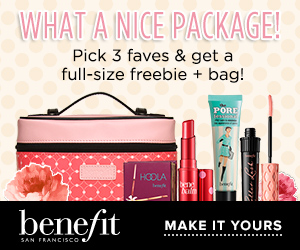 Let's jump right into it shall we….
#1 SUNSCREEN
If your Primer, BB Cream, and or Foundation aren't SPF inclusive…you're on the fast track to heartache by heat.  While this ingredient isn't as important during your winter/fall makeup routine, Spring and Summer faces need more protection from these disrespectful and unrelenting UV Rays. Now this isn't just a beauty tip. This is a health tip as well. Skin cancer is real and the ultraviolet rays from the sun and tanning beds are fighting for the #1 stop of skin cancer causes.
Here are a few of my client's SPF foundation favorites.
Benefit's Hello Flawless Oxygen Wow Brightening makeup is perfect for summer months and one of my dolls favs for two reasons. 1st and most apparently, because of the Broad Spectrum SPF 25 included in the product. Secondly but just as important….it's oil-free. One of the things foundations and other face creams include that they don't rave about…is oil. That isn't a horrible thing for people with ultra dry skin. Or even people with normal skin in the winter months. However, even dryer skin that is warmed up by the sun and "moisturized" with perspiration will find it's own natural oils.
This particular foundation is $36.00. It is available in 10 shades with the fairest being Ivory-Believe In Me and the deepest being Nutmeg-Gotta Know Me.
Next up:
Colorescience is one of the most skin health conscience makeup brands I've come across to date. With that being said….I'm really excited but not surprised that their Sunforgettable Brush on Sunscreen SPF 50 Face powder was recognized as last year's best beauty buy by Instyle Magazine. It's also recommended for daily use by the skin cancer foundation  PLUS it was New Beauty's Beauty Choice Award product winner. You can wear this product alone for a sheer protective coverage or on top of your foundation/BB cream as an extra protective layer.
It costs $64 BUT it's said to be a 3 month supply of protection perfection in one container. There are only 4 shades: Fair-Medium-Tan-Deep. Which either makes it easier to choose or harder to find your shade.
Moving on…
This is one of the more affordable options for sun blocking beauty.  At $9.99  the Black Opal True Color Stick foundation sticks are a beauty arsenal must have. And not just because they're affordable. Although that is 60% of the reason in all honesty. Aside from the fact that you'll get change back from your $20 when purchasing, the pore blurring formula is SPF 15. Self Magazine has named it one of 3 best selling drugstore beauty products of all time… and you wanna know why? Well, I'm going to tell you why..so I hope you wanna know. It's because with  16 full coverage shades ranging from cool nude to ebony brown,  it's definitely an "every girl" product because you're sure to find your perfect shade. Lastly, another factor that puts it sky high on the coin friendly list is that it's multi-purposed!
You know how I feel about affordable multi purposed full coverage foundations!
Rita gets it. Contour, highlight, full coverage application…all in one product. That's what I call kit candy!
HERE'S WHAT YOU SHOULD KNOW ABOUT FACE PRODUCTS WITH SPF IN THEM……..when photographed in darker places where the light is not natural light but the camera's flash there is a 95% chance that outcome is going to be the dreaded zombie face. You know where your face looks an ungodly shade of light gray and your eyes glow a bit green? Yeah so, to avoid this horrible happenstance,  I suggest you add SPF products to your daytime makeup routine and use natural light for photos during the day. At night, at highly photographed events etc. Ditch the sunscreen and quite literally save face in your photos.
#2 Shine Control.
Now that we've gotten the "foundation" of the application out of the way, next comes shine control. There are honestly a ton of products that claim to control your oils, allows your makeup last for 48 hours or longer, etc. etc. Honestly, in my years as a professional I haven't found any quick fix solutions to summer oils. Unless you're a plastic doll, you're gonna sweat and you're going to be oily. The amount of oil would of course depend on your skin type. Regardless of skin type my advice for shine control is blotting paper and translucent powders.
E.L.F happens to have a few super affordable options which I'll list for you below. BUT if you want the #1 selling Drugstore brand blotting paper visit Neutrogena.
I'll start off by saying that these bad boys are only $1.00. I honestly haven't tried the blotting papers but at $1.00 it doesn't hurt your pockets to try them out for yourself. The green tea extract infused Shine Eraser blotting sheets come 30 in a pack and are said to:
"…instantly absorb oil, minimize pores and transforms shiny skin into gorgeous matte perfection."
The E.L.F blotting papers that I have tried are the Mattifying Blotting Papers which are $5.00 at www.eyeslipsface.com. Elf hits us with another frugal beauty banger when they combined both of your shine control agents in one cute little sheet. That's right dolls, a translucent powder infused blotting paper. They also have a unique spongey applicator vs the regular paper sheets.  Though it doesn't eliminate shine all day, it doesn't promise to. And they work really well!
Lastly, one of my favorite Translucent powders (tying with NYX for #2) is E.L.F's High definition powder. #1 all time favorite coming from MAC.
This is also Kit Candy! For all of my makeup enthusiasts new ready to explore the world of makeup artistry. Spend $6 and get you some of this stuff right now. Well after reading this, of course. Because it's a translucent powder it's super versatile and can be used on all clients. I'd recommend that you have some "holy water" handy after you're done setting your face with any powder (especially translucent powder). And by holy water I mean MAC's Fix Plus which you would've known if you've read my most popular review to date!  Do that! But after this.
So yeah, translucent powder is a must have in every kit BUT it's not a one size fits all product. If you have deeper skin like me and you don't have a setting spray or finisher handy to bring your face back to life after apply powder products, I suggest that you only apply the product in your Tzone or where ever you experience the most oil throughout the day. That is also the area you're going to be using your blotting papers on as well.
#3 Go Waterproof it!
No one likes to be Rebecca Raccoon Eyes. Well, maybe if you're going for a raw grunge-esque result that might tickle your fancy. But for me, it's a bad day when my mascara moves and runs and smudges my lids (especially my lower lid.) For that problem they have so graciously invented waterproof mascaras and liners!
My absolute favorites are from Benefits Cosmetics:
The Bad Gal Waterproof Mascara ($19) and Eyeliner ($20) are also kit candy. I know, I dropping gems in this one. Because makeup artists are usually hired for events, and there's a ton of dancing, crying, and photography at most events, waterproof product is a necessity not an option when it comes to what's in your kit.
It's no surprised that one of makeup's toughest untamed villains is sweat! So having waterproof eye makeup as well as stain blushes and lip products can definitely be the difference between a patti melt and pretty face at the end of a long Summer day.
Well those are the basics doll babies. I hope this help you keep your face fresh and your skin healthy! A few freebies…you may want to go lighter on your regular application on hooter days…whatever lighter means for you. It could mean opt for a BB Cream VS medium coverage. Or Using an SPF powder opposed to a cream product. Either way…on 100 degree days believe me when I say lighter is better! You can also invest in an airbrush machine. Which is actually a really good idea in terms of makeup artistry and personal application perfection. 70% of brides prefer airbrush makeup because of it's "stay put under stressful conditions" power.
Check out Temptu's airbrush kits by clicking here or the banner below.
Until next time Lovelies!